The swoosh brand is heavily into futsal and that´s what the mythical Lunar Gato is all about.
When Nike retired the Lunar Gato, lovers of futsal and the American brand went into a deep depression. Many players and specialists considered it one of the best futsal trainers, leaving a gap in the market that could not be filled by any other Nike product.


But we are delighted that Nike's strategy has changed course and they have decided once again to focus on futsal. They have done so by bringing back their best product for this sport, the Lunar Gato, as used by the best player of all time Ricardinho.


It's the favourite, but why?


They are an almost perfect blend of traditional and new technologies. Without going into details (we'll analyse more later) it combines natural leather with new technologies such as Hyperfuse and Lunarlon. This makes them light, breathable, stable trainers with good cushioning.


The Lunar Gato is part of the Sunrise Pack, with a colour scheme inspired by Nike's enthusiastic return to futsal.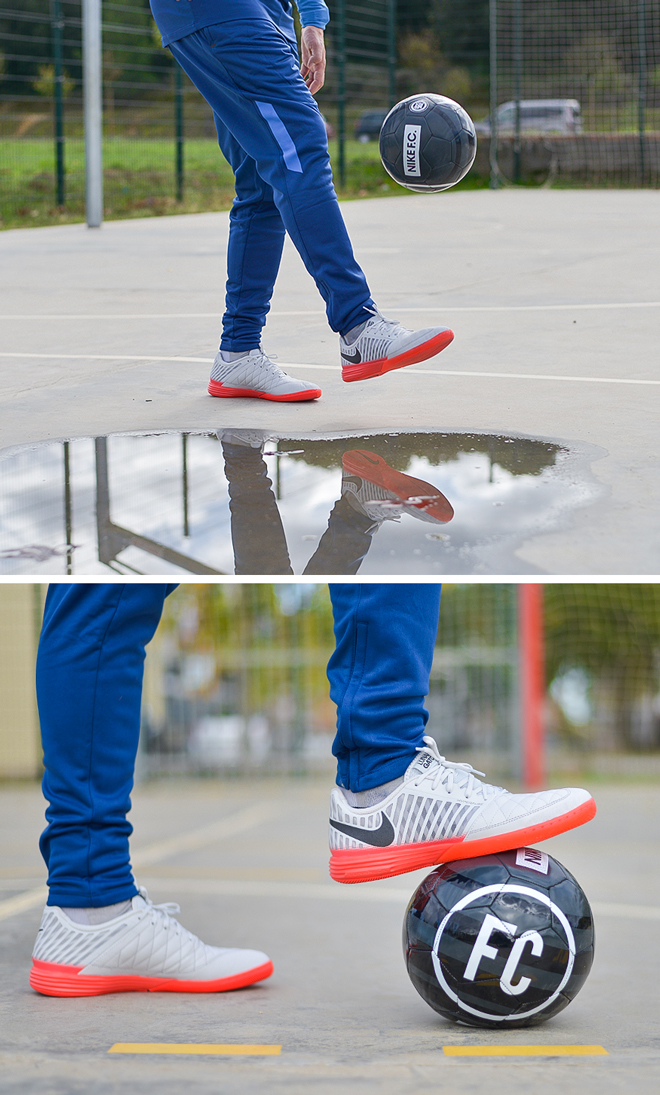 Upper


Made with a natural high-quality leather, which is very soft and fine, providing perfect contact with the ball.


The toe and sides are reinforced with a granulated synthetic material that is thermosealed to the leather, improving durability.


The sides are made of panels using Hyperfuse technology, making the trainer lighter and breathable, reinforced with lateral bands for the better stability needed in lateral movements.


Sole


Lunarlon is the star material here, a soft foam core that perfectly absorbs impacts and protects joints. High durability and good reactivity.


It grips the track very well on all futsal surfaces and is very versatile.