Adidas has achieved the perfect combination of classic and modern.
The natural evolution of the Gloro model, a model that was closer to the Copa Mundial.


The Copa 19.1 is a classic leather boot with a revolutionary design, modern technology and an unrivalled fit.


Outer


The outer is composed of two materials. The instep part is a very thin X Ray K-Leather, with an innovative treatment that reduces water absorption, and secondly the upper part is Primeknit.


These two materials are linked thanks to the new Fushionskin technology that makes the case one-piece and seamless.


One-piece tongue and lace closure


Sole


The high strength Exoframe plate provides greater stability and traction, while the soft TPU inserts provide better cushioning.


The result is a perfect fit, total comfort and exceptional ball control.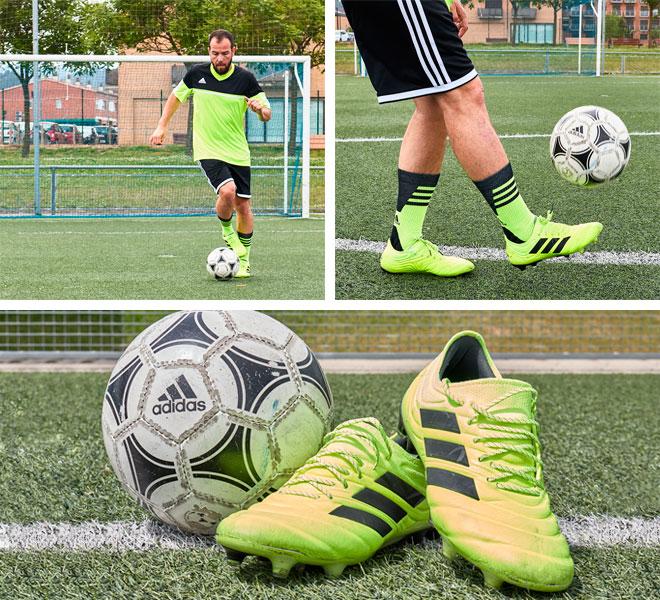 Sensations on the pitch


It's time to leave technical features, it's time to wear your shorts, put on the Adidas Copa 19.1 and experience its sensations.


Normally football boots do not feel comfortable until you have used them several times, but in this case I must say that they are especially comfortable. It feels like you have been playing with them for several months, they adapt to the foot in a spectacular way from the first moment.


The best fit, very stable in lateral displacements and changes of direction.


The thin layer of material with which the carcass is built, makes very good contact with the ball in both short and long passes.


The result is a perfect fit, total comfort and exceptional ball control.


By way of conclusion, we are talking about a professional performance boot for players who like to treat the ball well.