There are no facilities for testing football boots anywhere in the world that can equal those at Camp Nou.
Last July, Goalinn gave me the opportunity to try the new Nike Tiempo Legend VIII Pro FG and I can say that, once more, Nike have gone beyond my expectations and have designed a new version of the Tiempo that they have managed to update and improve in every way, even though this is one of the classic models and is emblematic of the brand.


The new Nike Tiempo Legend VIII Pro FG are worn by great players like Gerard Pique, Sergio Ramos and Van Dijk


Carcass


It is worth mentioning that this is manufactured from seam-free Premium leather, which adapts perfectly to the foot, providing an exceptional level of comfort.


The 3D rhomboidal finish offers a more intense contact with the ball, creating a "suction" effect which also provides cushioning for the more intense kicks.


The interior, where Nike once again uses the Flyknit weave in the back part and the tongue, makes the boot more comfortable.


Sole


If you are looking for multi-directional stability and traction, the new Nike Tiempo Legend Pro FG is a great choice, thanks to its Hyperstability Plate sole consisting of laminated studs on the heel and conical studs on the front part.


The perfect choice for natural grass pitches.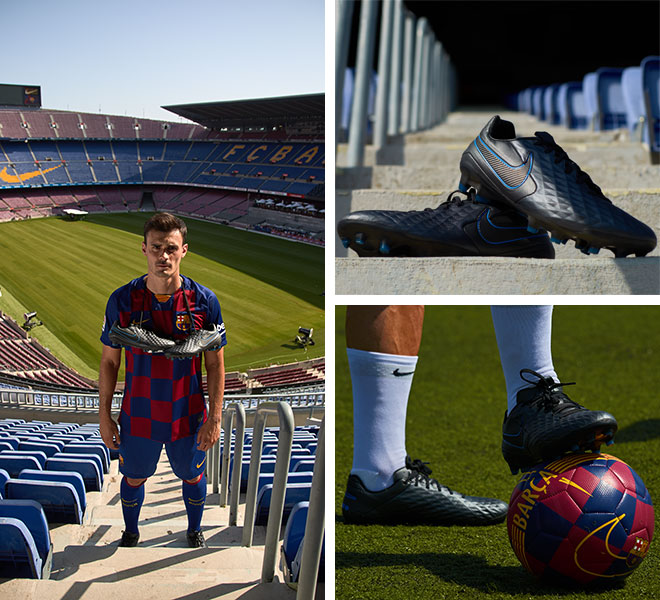 Personal opinion


I think that Nike has understood how to adapt and update its classic model without losing the essence of a classic leather boot.


A leather boot that fits the foot like a glove right from the start and which, through its 3D rhomboidal finish, offers good ball control, both when passing and when shooting for goals.


This is the ideal boot for mid-field or central players who require maximum precision in their passes and movement.